Hey everyone!
So a little while back I posted about a customer appreciation day that was being held by Addion Elle. Sarah from Garters and Stockings invited Sasha from Flaws of Couture and I to come out to this event at Square One in Mississauga to meet some of the customers and help with some styling advice. I wanted to look my best so I put this outfit together and it was a major hit! I was getting all sorts of compliments on it and I even got hit on in the mall a couple of times, LOL! Eat your heart out, boys! xoxo
Cropped Jacket and Purse- Thrifted/Dress, Bracelets, Earrings, and Necklace - Forever 21+/Shoes - Torrid
Yea, I painted my nails florescent orange. This is China Glaze colour "Japanese Koi" - Love it!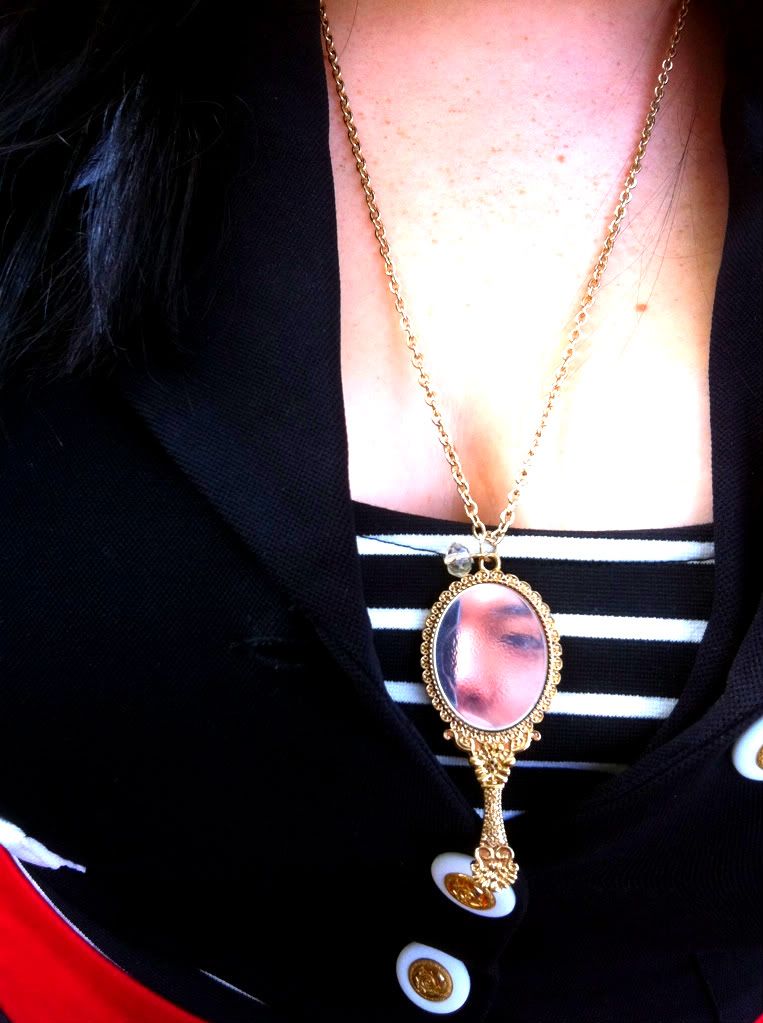 I absolutely adore this shot because Peter inadvertantly took his own picture in the reflection of my mirror necklace. The man behind the scenes... Love you so much!!!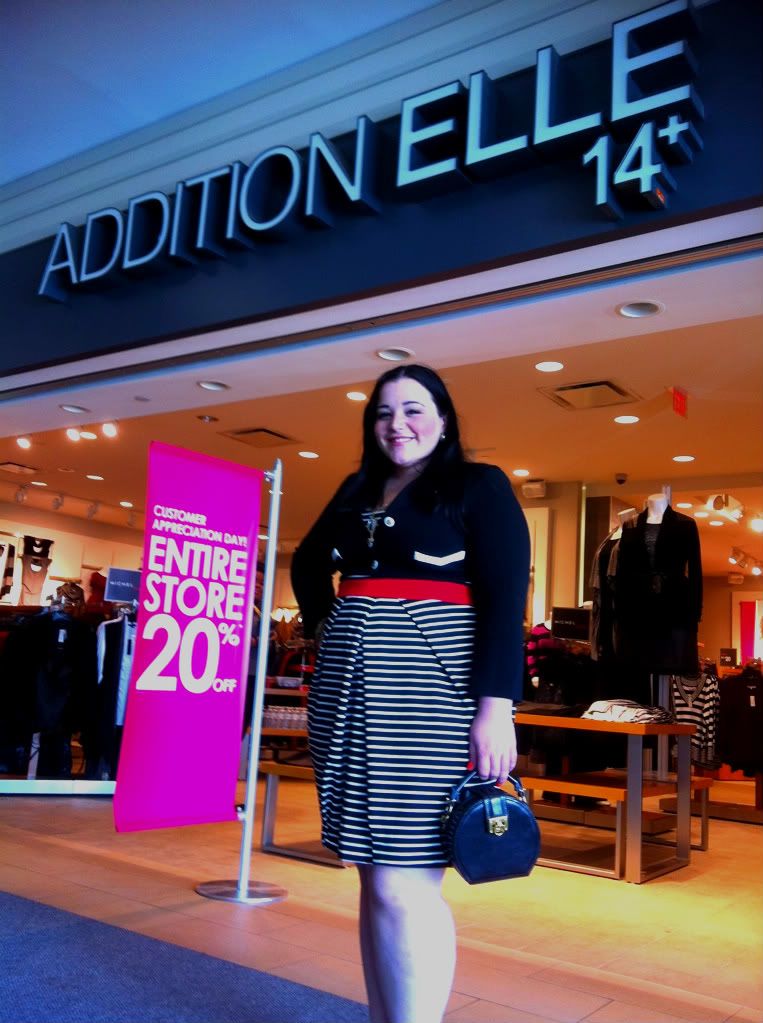 Outside the Addition Elle in Square One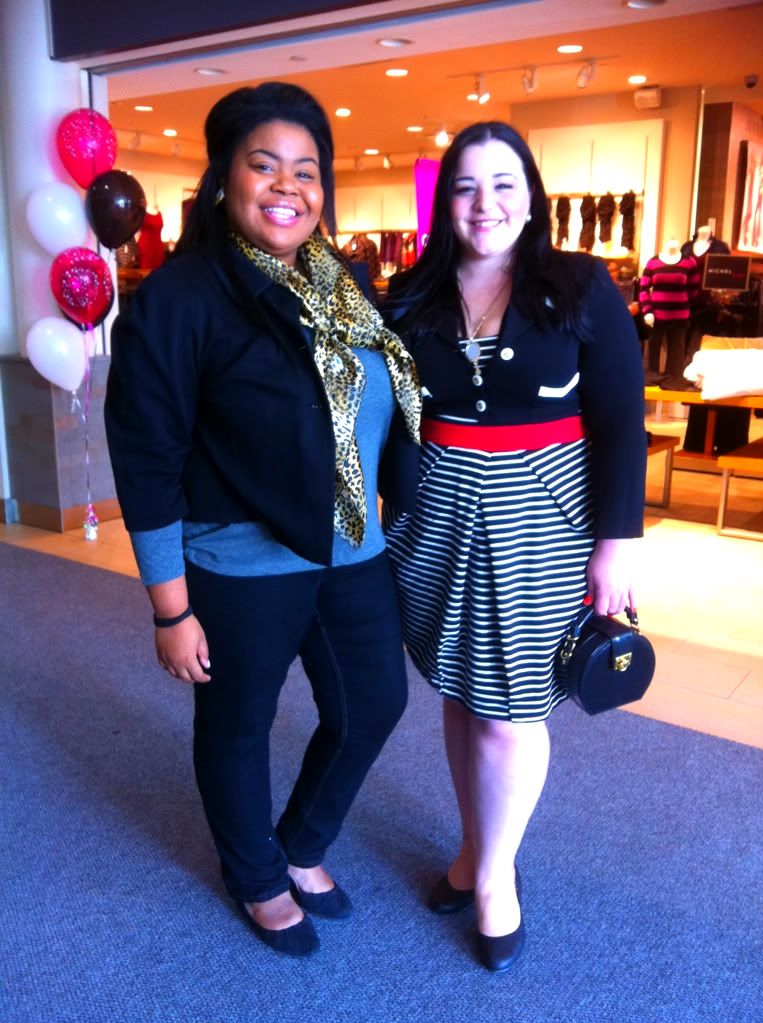 The best part of this event is that I got to see my blogger friends from the Addition Elle Blogger Styling Challenge. This is Sasha from Flaws of Couture!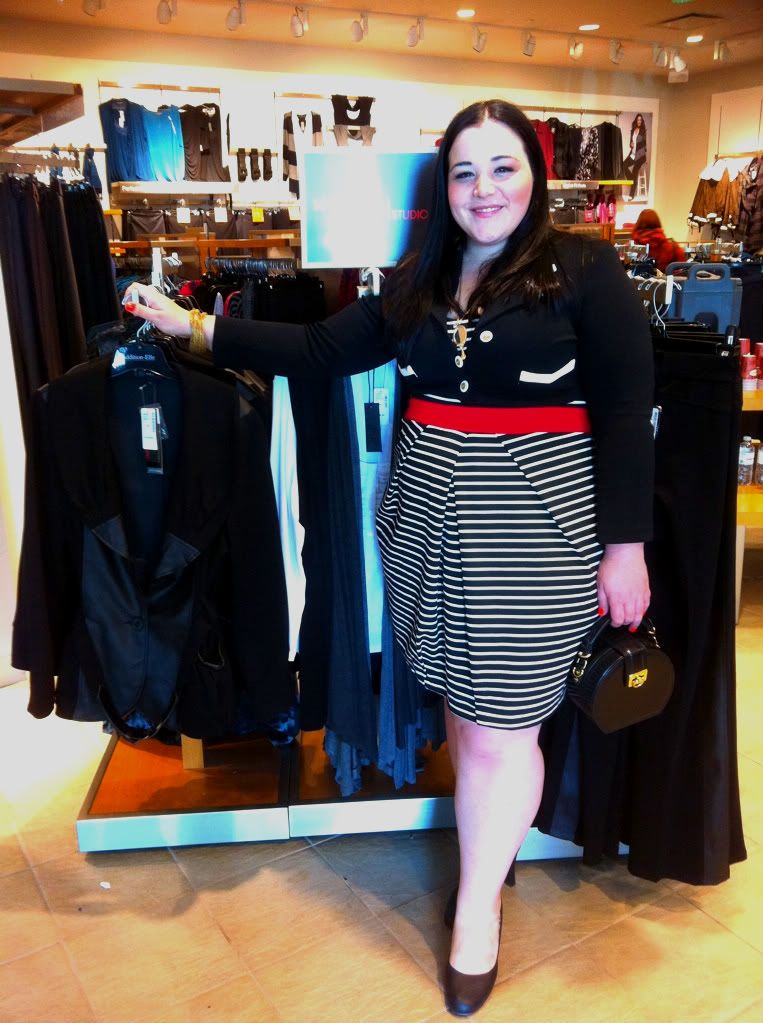 Me hanging out in front of the display rack of the new MICHEL Studio Collection. There are some pretty awesome leatherette pieces. You should definitely check it out!
SWAG bags! Yay!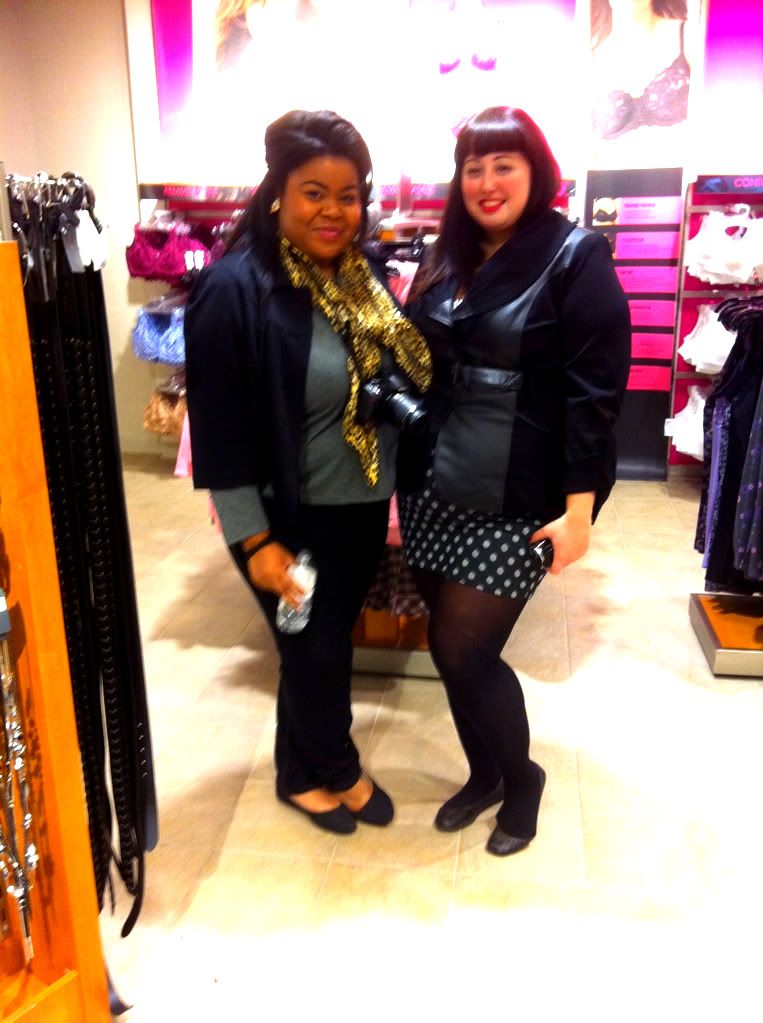 Sasha from Flaws of Couture and Sarah from Garters and Stockings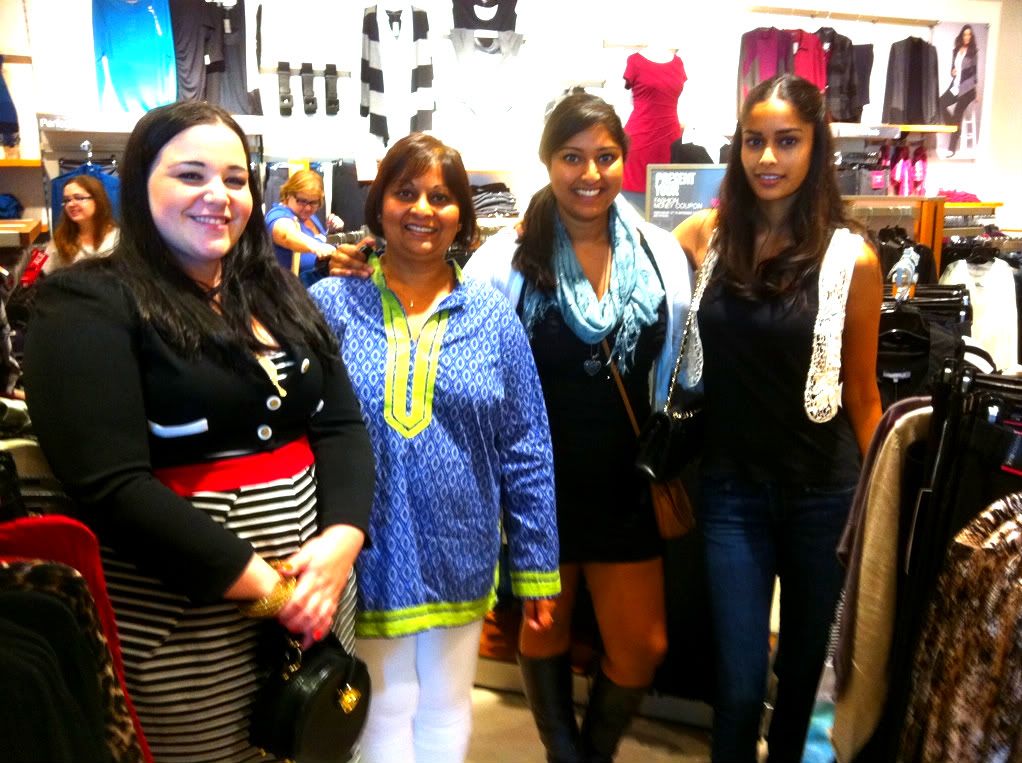 Some lovely women I met at the event! The three girls (one of whom is missing here - she had to go to work) were helping their mum pick out some new clothes, and it totally reminded me of me and my sisters and mom, so I had to go and say hello! If you're reading this, drop me a comment and say hi! It was great to meet you!
So all in all, it was a pretty fun day. I took a video of Sasha and Sarah talking about the new MICHEL studio line, but you might have to turn the volume up because a) my iPhone is not the best camcorder, and b) because there is a lot of background noise! But enjoy!
All day, I was wearing a new shapewear sent to me by Squeem, and let me tell you, it was fantastic! I will be doing a complete product review that I will post either later on tonight or tomorrow morning, but in my opinion, it is the best shapewear product I have seen on the market. I will also be hosting a fantabulous giveaway of a Squeem Miracle Vest, so be on the lookout for that soon! I am going to use rafflecopter for this giveaway, so that the process is a bit more streamlined than the last giveaway we had.
So what do you guys think of my outfit and/or Addition Elle's new MICHEL Studio line? I'd love to hear your opinions!