Hello My Plus-Size Ghouls and Goblins!
Happy Hallowe'en!!! I just thought I would write a quick post to show you what I am dressed up as today. I wore this to class (I teach Children's Lit at a university), and there was practically no one on campus dressed up. :( I got a few disapproving stares from passers-by, but I don't really care. I am an individual, and today is one of the best days to show it off (because you get to be even more outrageous with your outfit choices than usual! LOVE!!!). So it was just me and one student in my class, who dressed up like a tuxedo-ed lego man. Pretty awesome costume. I hope he puts as much effort into his essay as he did making it! If he does, I know it will be fantastic. Anyways, without further ado, here it is, my Helena Bonham Carter inspired witch.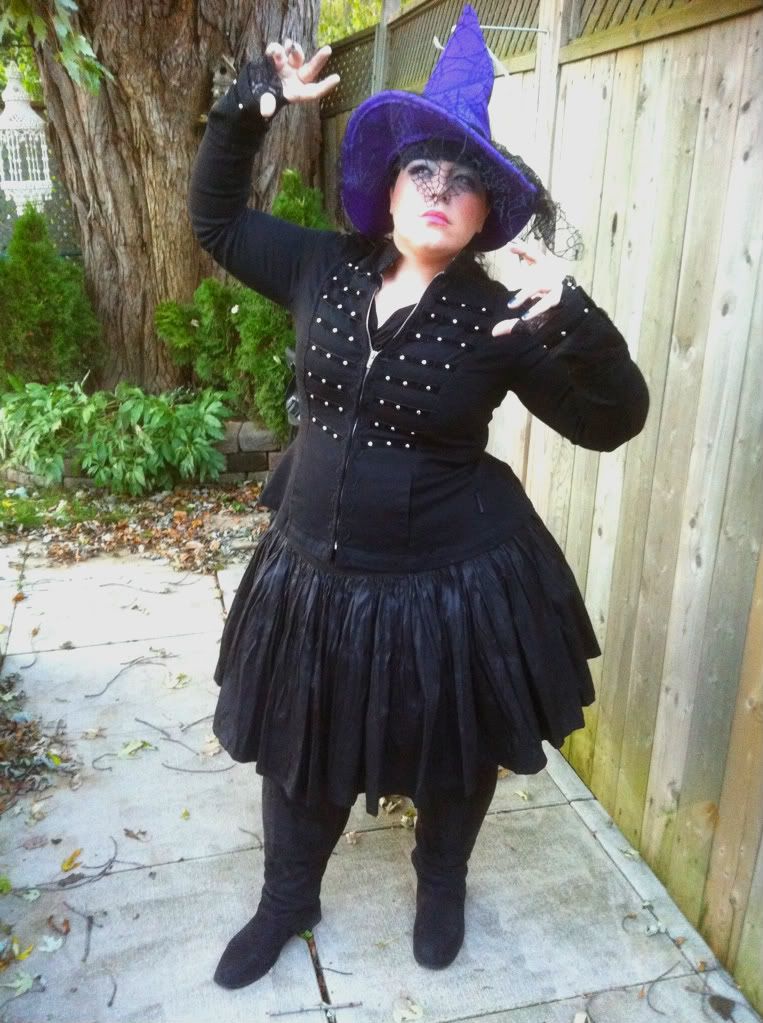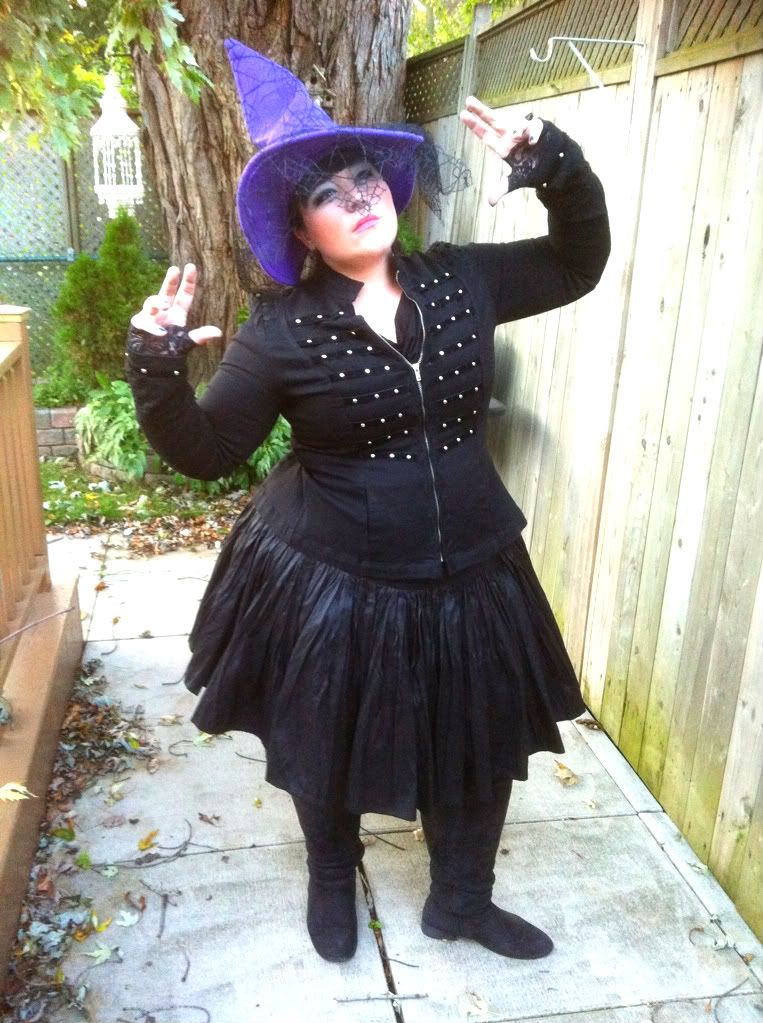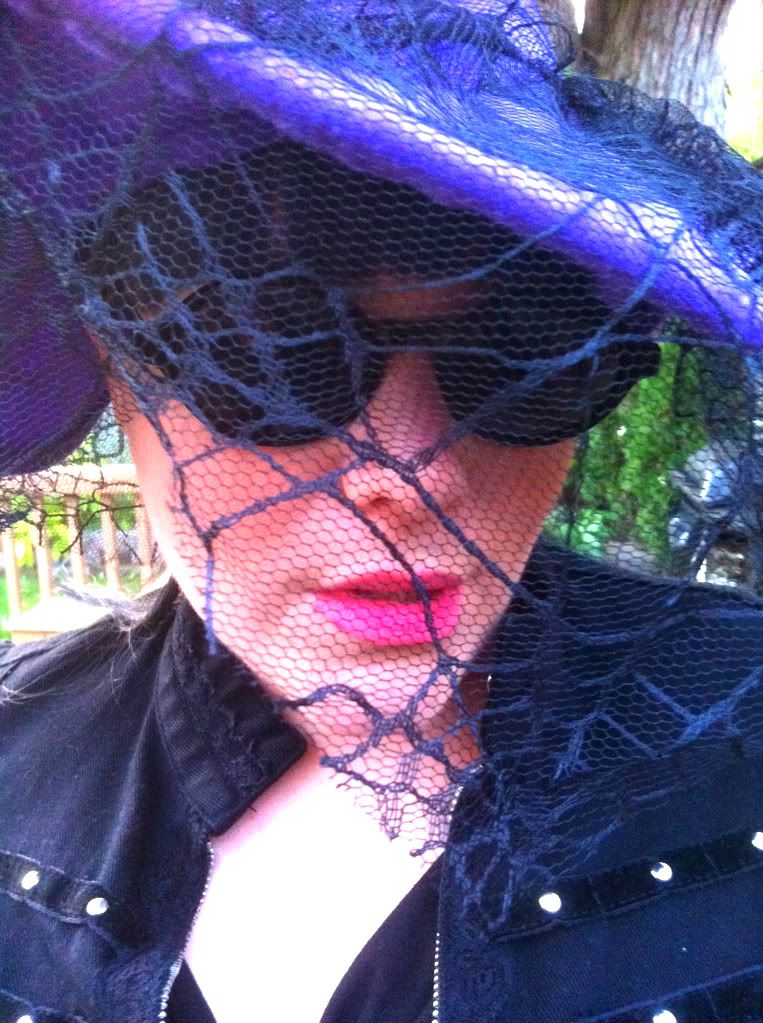 Jacket -
Delirium Clothing
(Waterloo, ON)/Skirt and Petticoat- Courtesy of
Sofistafunk
/Boots - Courtesy of
Torrid
/Top (not really visible underneath jacket) - Forever 21+/Fingerless Lace Gloves - Urban Behaviour/Sunglasses - Vintage/Hat - Dollarama/Nail Polish - Ski Teal We Drop by OPI
One thing I consistently hate about hallowe'en costumes is the flimsy fabric used. Like, if I wouldn't wear this outside under normal circumstances, why would I wear it now? O_o
That's why I love putting costumes together out of fashion pieces I already own.
All of the pieces here are a part of my normal, everyday-wear wardrobe, I just don't typically mix them together because it's a bit over-the-top for my style. I would normal wear one of these "statement" pieces on its own with some basics and it looks fashionable and not at all costume-y. But when Hallowe'en rolls around, I mix several statement pieces together, and voila! I have a very couture inspired costume! =D
What are you going as tonight?
Have a happy and safe hallowe'en, and send me pictures! I can't wait to see what you're all wearing!
Make sure you visit the other girls' blogs to see what they dressed up as!