Hey Guys,
Last week I was invited to the Spring preview for Addition Elle's lingerie collection. I got to meet the stunning plus super model, Ashley Graham, who taught us all a thing or two about posing, hang out with my fellow Toronto plus size blogging buddies, and chat with Roslyn Griner, VP of Marketing for the brand.
They are really focusing on making the brand more fashion-forward, which Rosyln told us will definitely be evident in their Spring collection, and even more so in Summer. She says that by Fall 2012, their rebranding will be complete, and the store will offer items that have greater appeal for a younger, more trend-conscious consumer. This is very exciting news, and I can't wait to see what they have in their back pockets.
A big part of the brand transformation is their intimates section. Rosyln spoke with us about a few of their new designs (what we can expect for the Summer collection - totally cute), and their new "Smooth Curves" bra, which is designed to keep your back looking smooth under fitted garments, and eliminate the spill over that sometimes happens with traditional bra bands. This bra is seemless, and it looks like it would work wonders under tight fitting tops or dresses.
It was really great to be able to sit down with Roslyn and talk about their new lingerie collection and the directions the brand is headed in generally. I really got the impression that she was listening to each of us, thoughtfully considering our suggestions, and that she would bring these back to the buyers at their head office when she returned. I am very excited to see where Addition Elle is headed over the next few months.
Here are a few pictures of the event and some of the lovely new items from their intimates collection.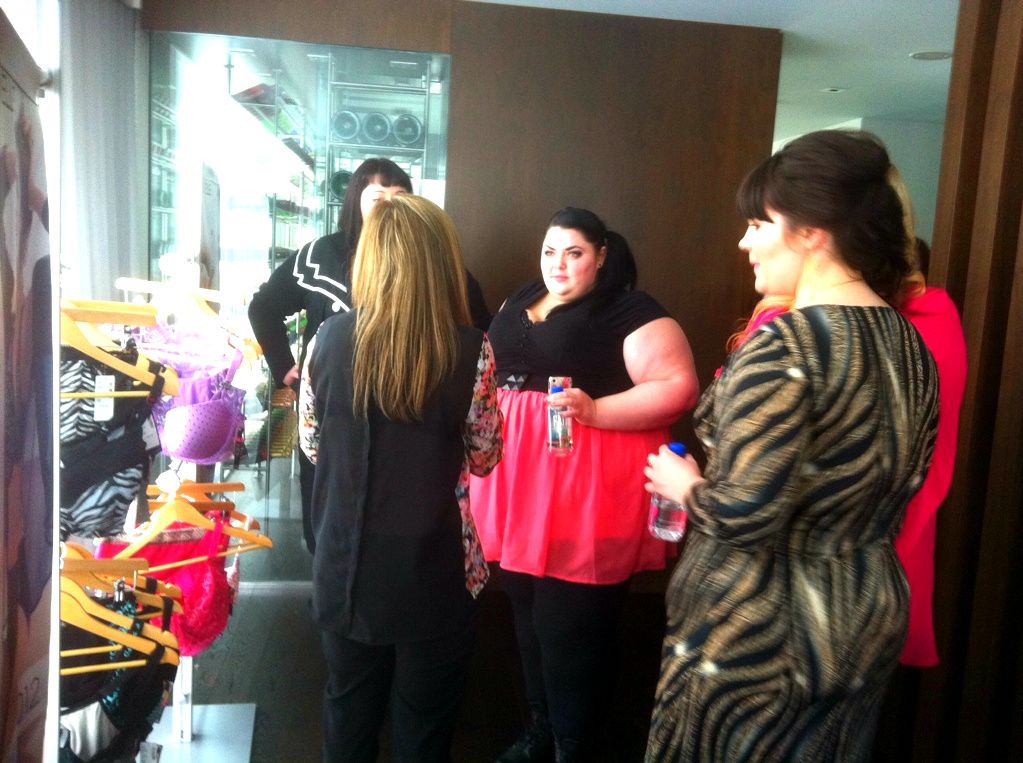 A few lovely Toronto Plus Size Fashion bloggers
Melissa from Killer Kurves showing off one of the sets for the camera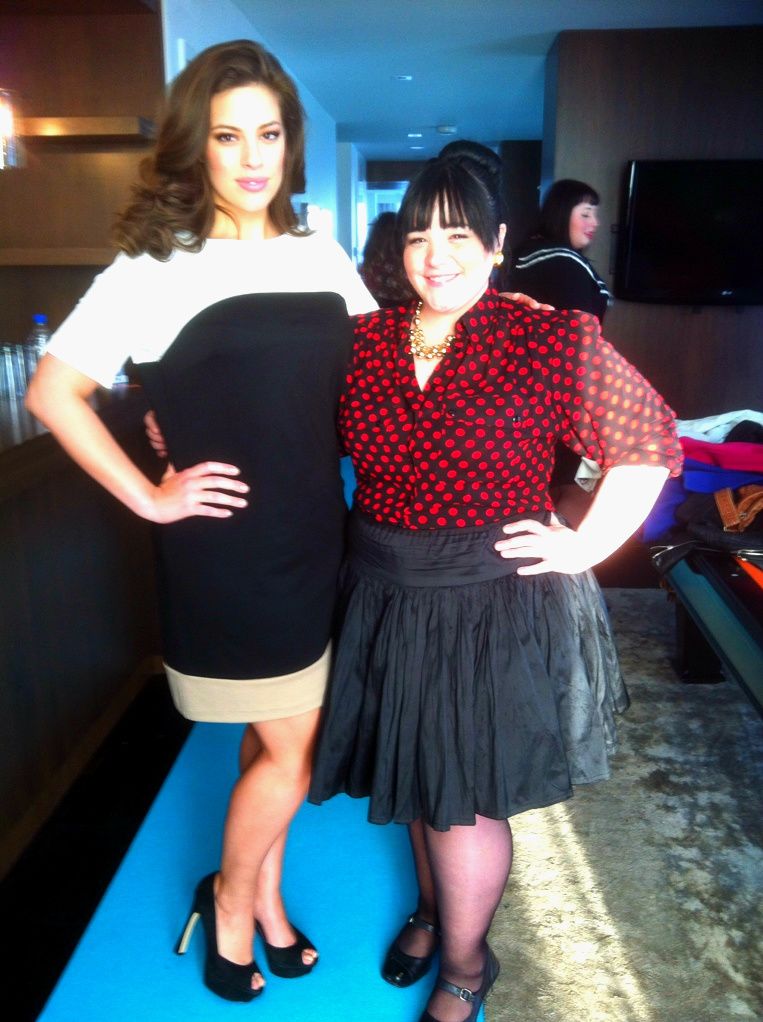 Me with Ashley Graham, star of Addition Elle's intimates campaign, and plus size super model
We were each given a certificate to get a complimentary bra and pair of panties. This is the set I picked out.
I took this bra for the 18-hour day spin to make sure it was comfortable, and I can honestly say I was still totally comfortable by the end of the day!
All in all, it was a great event, and I had a great time chatting with the people at Addition Elle. I really love my new undies, and if you're looking for some, make sure you check out
Addition Elle's intimates page
or pop into one of their stores.