Hey Guys!
It's been a long time between posts. I'm really sorry, but things have been very hectic lately. I was also working on getting
my new e-store
up and running. I've called it "
Your BIG Sister's Closet
" and I hope you guys will visit regularly because I'm always adding new items! I am also thinking of doing some consignment sales with ladies in the Toronto area, so if you're nearby and you have some fashionable clothes to consign, let me know and we'll see if we can work something out. There's some lovely stuff up on the site, and I've already made a few sales! It's very exciting!
So without further ado, here is my outfit of the day... I just wore this for a casual day walking around in Toronto, which I love doing. I am loving high, messy buns right now (if you can't tell already). It's kind of casual, but with a little twist added by the height (not to mention it makes you look a bit taller (which I totally need at only 5'4"). I wanted something comfy, but also cool-looking, so this is what I went with. What do you guys think? I really like the pleated skirt, which I found in a thrift store.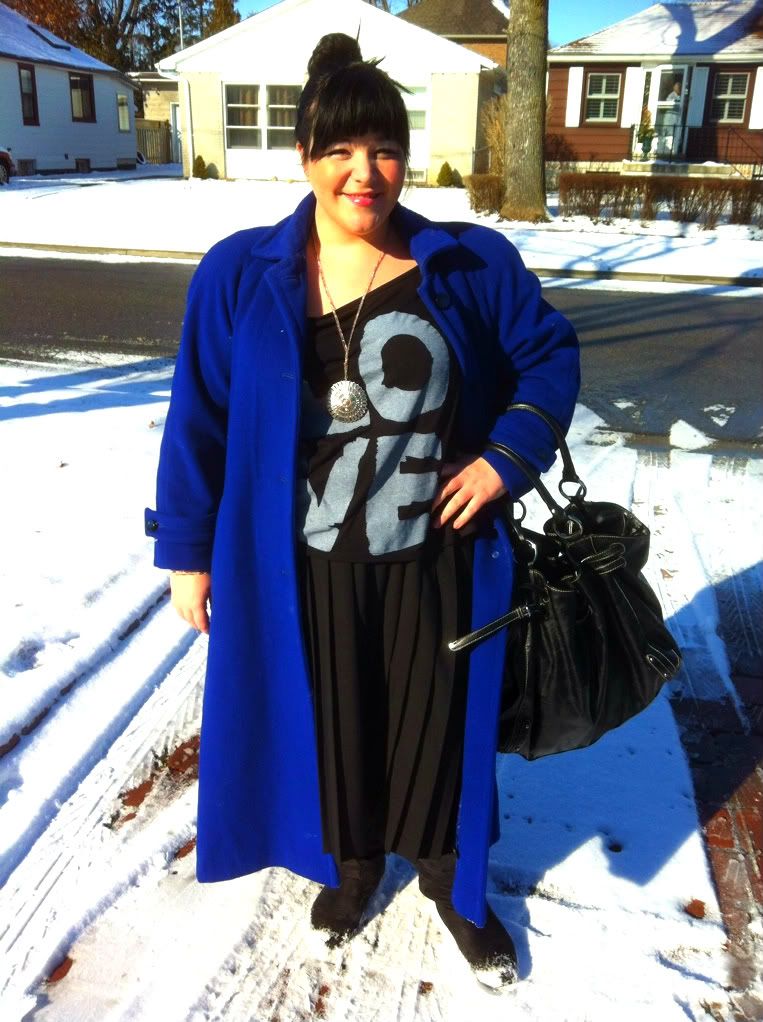 Coat and Skirt- Thrifted/Love Cropped Top - Dots/Boots - Courtesy of Torrid/Jewellery - Forever 21/Handbag - Gift (esprit brand)
Make sure you take a look at
my new e-store, Your BIG Sister's Closet
, when you get a chance! There are actually a couple of vintage plus size coats on sale that are like the one I have on in this picture...